Our Commitment to Environmental, Social, and Governance (ESG) is an Extension of our Refreshed Mission, Vision and Values
Our Mission is to create pathways to economic freedom, and we do this by creating an opportunity-rich work environment for our people, giving back to the communities where we live and work, and operating effectively and ethically with a focus on the overall consumer experience.
Creating a Positive
Environment for Our People
Foster a Culture of Respect and Inclusion
We foster a culture of respect and inclusion in various ways including by providing unconscious bias and diversity training, tracking gender diversity, and sponsoring global cultural appreciation initiatives.
We have an enterprise-wide diversity and inclusion ("D&I") purpose statement that guides all our work in this space, and the introduction of various training and educational programs to mitigate biases and accommodate a better work-life balance.
We train 100% of employees in the U.S., India and Costa Rica on creating an inclusive environment and introduced a monthly D&I Speaker Series to create a space for open dialogue among our colleagues.
Value Diverse Viewpoints and Experiences
We value diverse viewpoints and experiences, ensuring balanced representation on our Board and in our executive leadership positions.
We host an employee-led Diversity Advisory Council to formalize our commitment and ensure long-term sustainment of these efforts.
Professional Growth
We create opportunities for professional growth through competitive remuneration and employee training, surveys and development programs and reinforcement of our pay-for-performance culture to reward and recognize high performers.
We commit to actively fostering a learning culture and investing in ongoing professional and career development for our employees.
Attracting and Retaining Talent
We attract and retain talent by offering competitive pay and benefits such as maternity/paternity leave and backup childcare as well as programs including wellness incentives and tuition reimbursement.
We conduct  our annual confidential employee engagement survey. Feedback from this survey provides our management team with valuable information about our workplace culture.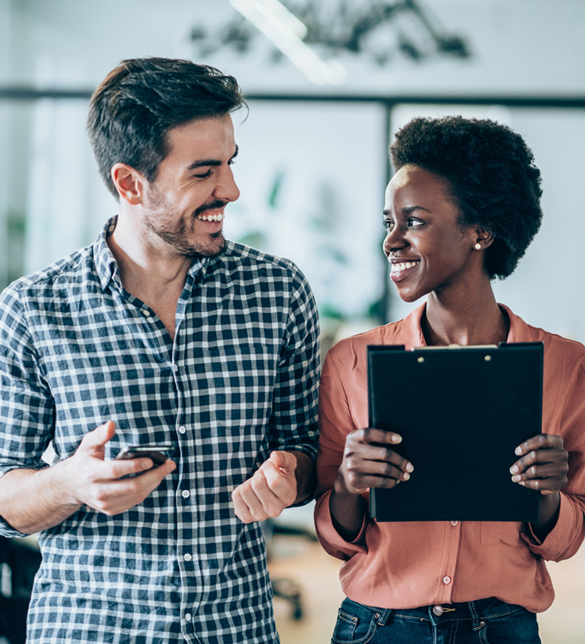 Giving Back
to Our Communities
Community Service and Support
We encourage employee community service and support through corporate matching programs, paid time off for volunteering activities, our annual day of giving, company-sponsored volunteer opportunities, and corporate giving and partnerships.
We partner with a local non-governmental organization (NGO) in India to sponsor holistic care for 80 underprivileged children, provide educational support for 300 children, and contribute toward pandemic relief and infrastructure development benefiting over 380 underprivileged children.
Financial Literacy and Responsible Finance
Our employee volunteers teach financial literacy and responsible finance to students globally.
Volunteering
We contribute to pandemic and natural disaster aid in the form of food drives, toy drives, volunteer work (over 6,000 total volunteer hours across the enterprise), employee donation drives, and donation of personal protective equipment (PPE) and sanitizing products to support the communities where we operate across the globe.
We continue to receive gold-level recognition for the U.S. Presidential Volunteer Service Award for the past six years.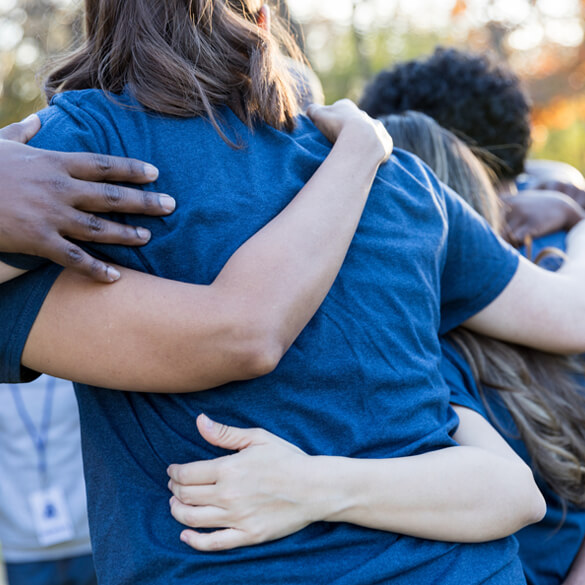 Committing to
Environmental
Sustainability
Our Environmental Footprint
We minimize our environmental footprint through smart resource use and sustainable practices, including recycling programs, plastic-free breakrooms/cafeterias, reduction of water consumption and electricity use, and powering our business with renewable energy where possible.
Responsible Sourcing
We practice responsible sourcing in various areas, for example, using 30% post-consumer, recycled, SFI® Certified (Sustainable Forestry Initiative) paper, which is also Elemental Chlorine Free and leverages high-efficiency, low-carbon, and low-water-use manufacturing process.
We save 70,000 pieces of paper weekly across our U.S. Internal Legal operations by adopting digital-first business practices.
Reducing Our Carbon Footprint
We partner with our employees to reduce our carbon footprint through car-share incentives, electric car charging ports, and switching from diesel to CNG-run (low CO2 emission levels) ride services for employee transport in India.
We continue to achieve ISO 14001 certification in Spain, a process that identifies where further improvements can be made to reduce our negative impact on the environment.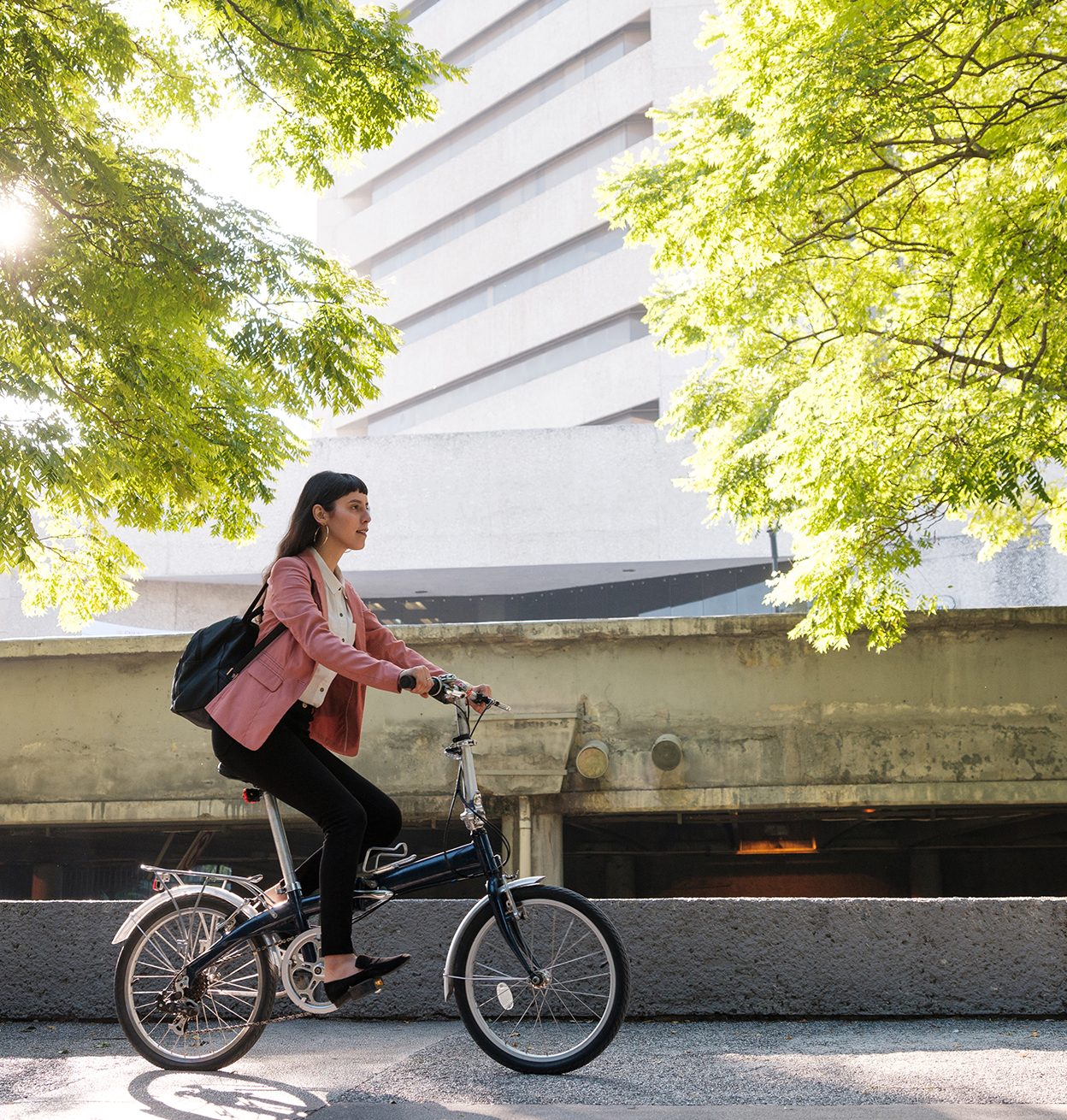 Putting Our
Consumers First
Consumer-centric Collection Approach
We pride ourselves on a consumer-centric collection approach that focuses on transparency and honesty in our communications and provides robust disclosures, hardship guidelines, credit reporting grace periods, among other things.
In response to the COVID-19 pandemic we took the following actions to support impacted consumers around the globe:
-Suspended collections for consumers directly impacted by the pandemic
-Enabled our consumers to defer or reduce previously scheduled payments without any negative impact to their accounts
-Consistent with our long-standing policies, we did not charge interest, fees, or collect from active duty service members
Treating Consumers with Respect
We promote a strong culture of treating consumers with respect, which is guided, in the U.S., by our industry-first Consumer Bill of Rights. In Europe, our customer-centric business model focuses on "Helping each and every customer towards financial recovery."
We continually receive a strong score – higher than all large banks – for customer service in 2020 as part of the Institute of Customer Service UK Customer Satisfaction Index.
Consumer-first Policies
We advocate for consumer-first policies with U.S. lawmakers and maintain a strong, open and transparent relationship with our European regulators.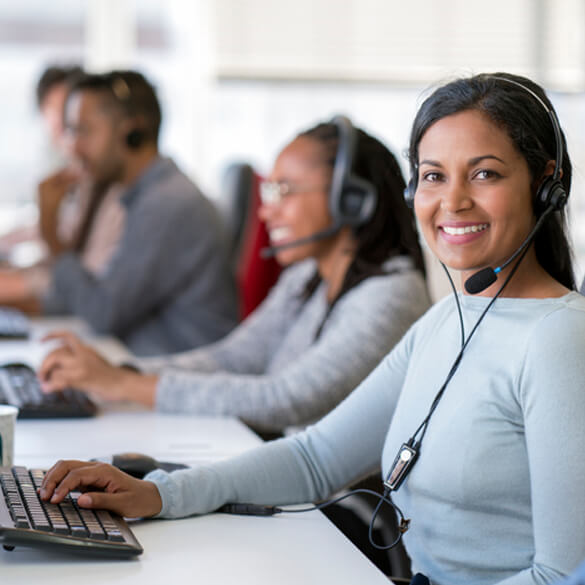 Operating Responsibly
Ethical Practices
We hold ourselves to the highest ethical practices and decision making as guided by our expanded Standards of Business Conduct.
Data Security
We invest in data security and advanced technologies to comply with the General Data Protection Regulation 2016/679 ("GDPR"), Payment Card Industry (PCI) security standards, and earning an ISO 27001:2013 information security management certification. We emphasize the responsibility of each employee through mandatory, ongoing data and information security training.
Supplier and Vendor Integrity
We ensure supplier and vendor integrity through a robust third-party due diligence process.
Regulations and Guidelines
Our Compliance Management System is designed to ensure we follow all rules, regulations and guidelines for our industry. We provide mandatory training on an ongoing basis to educate our employees on compliance standards.
Disaster Recovery and Business Continuity
We invest in disaster recovery and business continuity to ensure we are operationally resilient.
We maintain business resilience and continuity during the COVID-19 pandemic, including transitioning employees to remote work environments, where roles allowed, with minimal down time.
Managing Our Business and Compliance Risks
We proactively manage our business and compliance risks through our dedicated Risk Committee.
Three Lines of Defense
We follow a Three Lines of Defense risk management framework for effective oversight: The first line being the business itself, the second line including corporate legal, risk and compliance and enterprise risk management, and the third being internal audit.